How Can You Keep Your Skin Radiant for Summer...?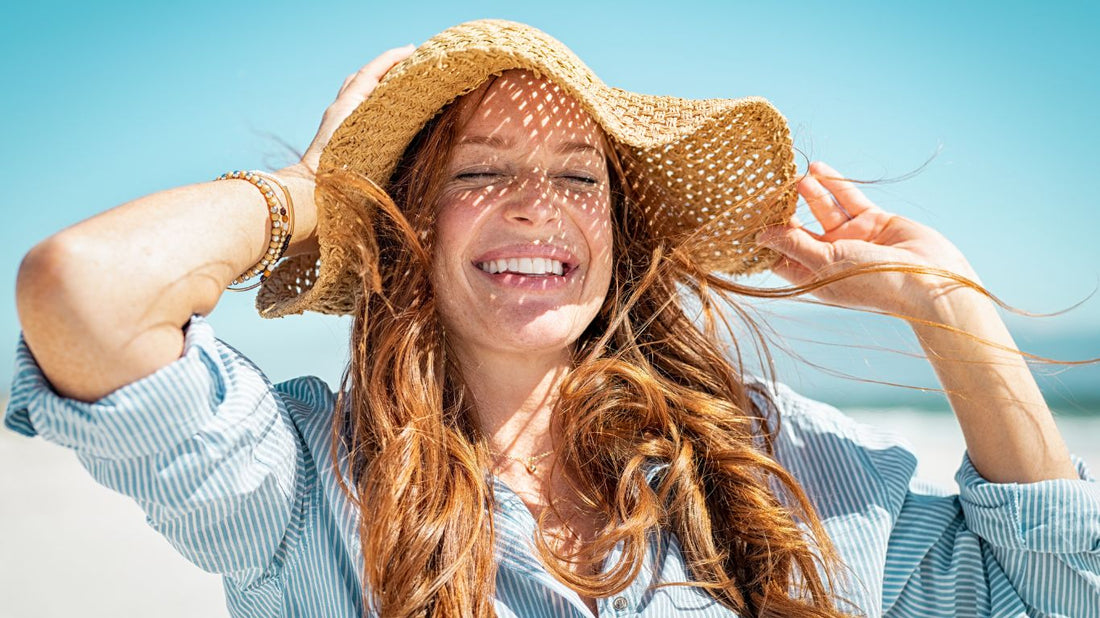 As we celebrate sunny days of summer, there is no better time to pamper ourselves and ensure our skin looks and feels its best. Whether you're planning a barbecue with loved ones, or enjoying a day outdoors, taking care of your skin should be a top priority. Let's explore a simple yet effective skincare routine using our Daily Ritual to keep your complexion glowing through the holiday festivities! 
Cleanse Away Impurities
The first step in any skincare routine is cleansing. Cleansing helps remove the day's environmental exposures and dirt off your precious skin. Don't go to bed without clearing this from your face every day! Take your time and gently massage your skin with cleanser to help remove dirt and debris. Use our gentle pHacial Balanced Cleanser to remove dirt, excess oil and makeup, preparing our skin for the following steps. 
Tone for Refreshed Complexion
Toning can make a world of difference to your skin's appearance. Often underestimated, skin toners can play a strong role to provide hydration, exfoliation, antioxidant protection or defense against environmental factors. Today's toners have advanced to become an additional post-cleansing step and are formulated similarly to serums. Ideal during hot weather seasons because they are lightweight and refreshing.  Apply toner to remove any remaining traces of impurities from skin and pores. Toners restore the skin's pH balance and make skin smoother, softer and brighter.. Our Grapefruit Toner is alcohol-free and enriched with soothing ingredients like aloe vera.  
Hydrate and Nourish
Warm air, dry weather, outdoor activities all pull moisture off our skin. Dry skin will make your skin appear aged and wrinkly. It also diminishes the protective effects of the skin's outer barrier. Keep your skin hydrated and plump using our Replenish Collagen Peptide Moisturizer. It is both lightweight and non-comedogenic which suits all skin types. For maximum results, apply immediately after cleansing and toning to lock in maximum moisture.
Shield Your Skin 
Prevention of sun damage is the single most important thing you can do to keep skin healthy, protect from skin cancers and help skin appear moist and radiant. Protect your skin from harmful UV rays this summer with our Resist Solar Defence SPF 30 sunscreen! This will shield your skin from both UVA and UVB rays. Be sure to apply generously and don't forget to reapply every 2 hours for maximum protection! 
The Daily Ritual regimen can be used day or night with the exception of sunscreen use during daytime only.  
Bonus Tips:
Stay hydrated – Don't forget to drink plenty of water throughout the day 

Limit exposure to direct sunlight – if possible, seek shade during peak hours of sunlight, usually between 10 am and 4 pm, to minimize UV exposure 

Wear protective clothing – consider wearing a wide-brimmed hat, sunglasses, and lightweight clothing that covers your arms and legs to provide an extra layer of sun protection

After-sun care – if you happen to get a sunburn, soothe your skin with cooling lotion. Avoid using harsh products or exfoliants until your skin has fully healed
As you enjoy the 
summer, taking care of your skin should be a part of your festivities. We've helped you optimize skin health and we want to take the brain work out of it! Follow our simple skincare routine so you can ensure that your skin remains healthy, protected and radiant. Let your beautiful skin shine alongside the fireworks in the sky!