Skin Care Routines for Teens and Kids.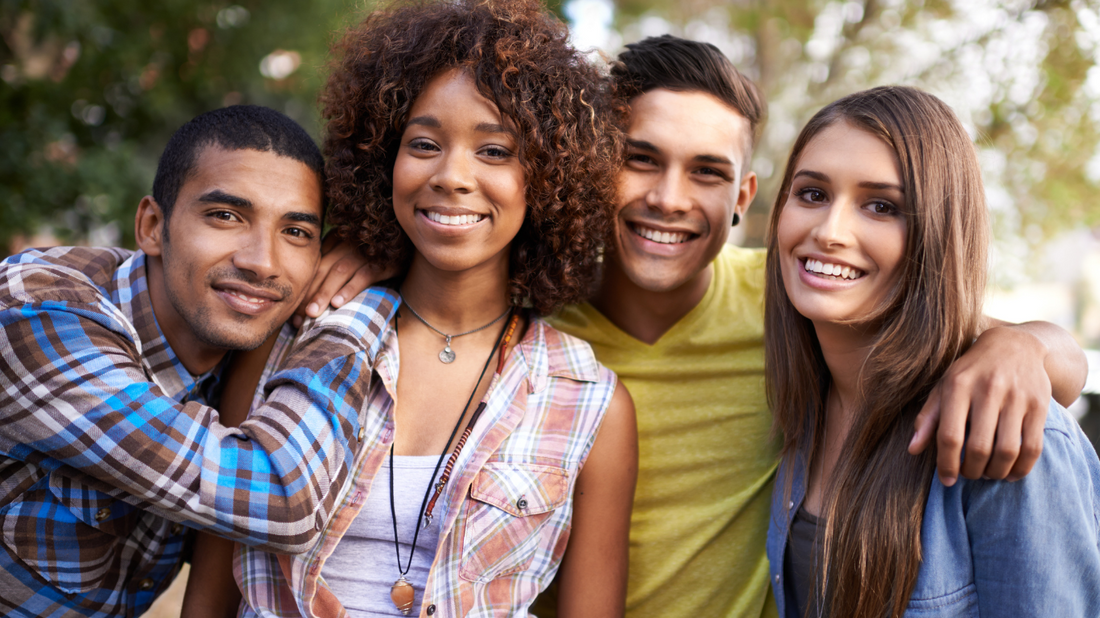 Nurturing Radiance: The Vitality of Skincare Routines for Teens
Ah, the teenage years—a time of exploration, growth, and self-discovery. Amidst the flurry of academic responsibilities, extracurricular activities, and budding social lives, skincare might not be at the forefront of most teenagers' minds. However, establishing a consistent skincare routine during these formative years can yield remarkable long-term benefits. Beyond achieving a clear complexion, a well-crafted skincare routine cultivates valuable habits that contribute to lifelong self-care and confidence. Let's delve into why skincare routines are a vital investment for teenagers and even tweens.
Building Healthy Habits
Just as a solid foundation supports a skyscraper, a consistent skincare routine establishes the groundwork for maintaining healthy skin throughout life. Adolescence marks a period of heightened hormonal activity, making skin prone to breakouts and fluctuations. Embracing a skincare regimen helps teenagers understand the importance of regular care, setting the stage for a lifetime of healthy skin habits.
Acne Care
As we know, teens and tweens are more prone to acne lesions. Acne occurs when pores in the skin get clogged due to oils in our skin like sebum and impurities on our skin. During the adolescent years a larger amount of sebum is produced. This shows up in the form of blackheads or white heads. It can worsen if bacteria (known as Propionibacterium acne or P. acnes) develop in these clogged pores and cause pimples or deeper cystic or inflammatory acne. Acne is a highly treatable condition with the right products, including those with salicylic acid or benzoyl peroxide and others. See US Dermatology Partners for more information.
Preventing Premature Aging Starts Now
The sun-kissed days of summer and outdoor activities + sports might seem carefree, but prolonged sun exposure without protection can lead to sunburn, skin damage and premature aging. Introducing sunscreen into a skincare routine from an early age can significantly reduce the risk of future skin issues. Help young people get in the habit of applying sunscreen before they go out for the day and before outdoor activities. Teenagers might not see the immediate effects, but their future selves will thank them for their foresight.
Cultivating Self-Care Rituals
Skincare routines are more than just practical steps; they can evolve into cherished moments of self-care. Encouraging teenagers to take a few minutes each day to cleanse, moisturize, and nourish their skin fosters a sense of ritual. These moments can serve as a retreat from the demands of daily life, allowing them to unwind and reconnect with themselves.
Fostering Commitment to Self
A skincare regimen helps foster a commitment to following a routine. Consistently engaging in self-care tasks translates to improved time management and discipline—a skill set that extends to other areas of life, such as academics, exercise habits and other personal goals.
While teenage years are often associated with experimentation and growth, establishing a consistent skincare routine can offer profound benefits that extend well beyond the mirror's reflection. From building healthy habits and boosting self-confidence to preventing long-term damage and fostering responsibility, skincare routines equip teenagers with tools that are valuable throughout their lives. Encouraging the integration of self-care into their daily lives lays the foundation for a radiant future, both in terms of skin health and overall well-being.