The Magic of ICEBERG Pain Relieving Gel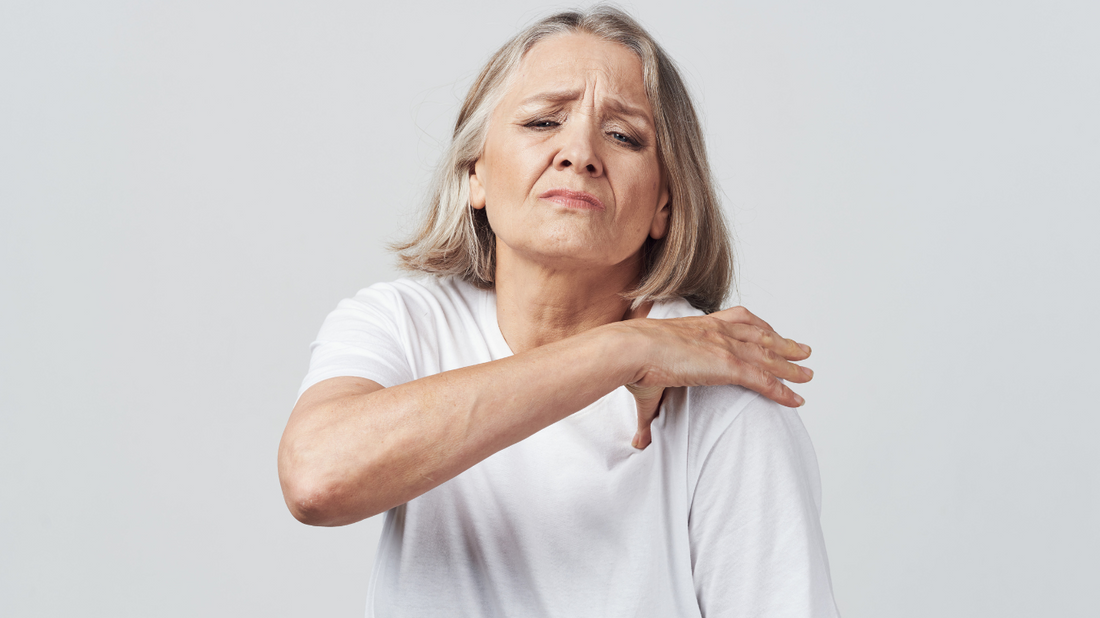 How ICEBERG Pain Relieving Gel Stops Pain
When it comes to managing discomfort, whether from rigorous workouts, daily strains, unexpected injuries or arthritis pain, finding a solution that alleviates pain effectively is a game changer. Iceberg Pain Relieving Gel has become a go-to for many who are seeking relief. Its popularity stems from its unique formula and the way it targets discomfort with a cooling sensation that sets it apart from traditional pain relief methods.
Understanding ICEBERG
ICEBERG has been formulated in our lab by our own internationally renowned chemist who has developed and formulated many well-known products in the healthcare and skincare industries. ICEBERG is a topical analgesic gel, formulated with natural and therapeutic ingredients, designed to provide pain relief associated with things like back pain, joint pain from arthritis, and overworked sore muscles. Utilizing the most advanced ingredients and a proprietary blend of menthol, herbal medicinals and botanical extracts, ICEBERG was developed for pain therapy. It is this blend of ingredients that is the magic behind ICEBERG! It is the synergistic effect of these ingredients including: aloe vera, arnica, boswelia, camphor oil, geranium, ginseng, green tea, spearmint, paragua tea, tea tree oil, lavender oil and menthol.
How Does ICEBERG Work?
The different ingredients come together to truly provide pain relief. They all provide different benefits.  Naturally derived from mint oils, Menthol is a counter-irritant that is well known for its cooling properties. The menthol in the ICEBERG triggers the temperature-sensitive receptors on our skin, creating a cooling sensation that then actually overrides the pain signals going to the brain.  ICEBERG also has camphor oil and tea tree oil which have numbing and antiseptic properties and arnica which stimulates healing and improves circulation. Other ingredients like aloe and lavender provide soothing and calming action on our pain receptors in our skin. Not to mention lavender helps calm and relax which helps with sleep especially when pain is interfering with sleep.
Additionally, ICEBERG causes vasodilation via camphor oil, menthol and green tea. Vasodilation is a process that increases blood flow, allowing healing oxygen and nutrients to be delivered to the cells and circulates cellular waste products away more efficiently. This helps decrease swelling and improve function. 
Almost all the ingredients in ICEBERG have anti-inflammatory properties and help calm inflammation at the joints, muscles and damaged tissue which decreases minor aches and pains.
When there is an injury or source of pain, pain receptors are triggered and send a message to the brain that causes us to sense or feel the pain. Hence, interrupting the pain signal transmission helps to diminish the pain experienced. Along with that improving circulation and decreased inflammation, users experience decreased discomfort and soothing relief.
Why Use ICEBERG?
The ease of application of ICEBERG makes it a versatile solution. Users, young and old, can easily apply it with our roll on applicator, precisely to the affected area, up to four times per day. The fast-acting cooling sensation provides a more localized relief compared to oral pain medications, avoiding potential side effects that come with systemic treatments. This makes it particularly beneficial for elderly patients with medical issues and medication limitations. It is also preventative when used before or after exercise or for the weekend warrior to decrease sore, achy muscles. Its non-greasy texture and quick absorption into the skin make it a convenient choice for on-the-go pain relief.  Moreover, its non-prescription availability and minimal reported side effects make it a popular choice for many seeking quick, localized relief from various types of pain.
So whether you are a professional or novice athlete, suffer from arthritis, or just need to massage sore muscles, ICEBERG is just the product for you. It will soothe and relieve muscle and joint pain and leave you feeling relaxed and pain-free. In turn, you have more energy and focus for work, family and the joys in your life.  
Written By
Dr Suzanne Gokel, DO and Tiffany Thamrun, BS