Unlocking the Secrets of Men's Skin Health: What is the Difference between Men and Women's Skin?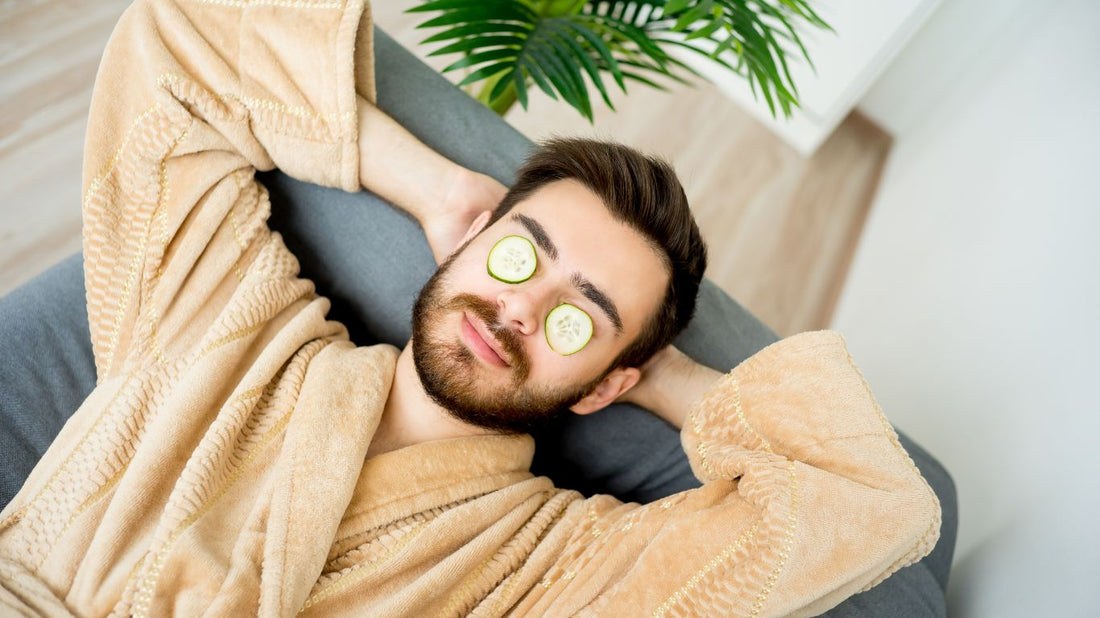 When it comes to skincare, it's often perceived as a topic primarily associated with women. However, men's skin health is equally important and deserves attention. While men and women share many similarities in terms of skincare needs, there are certain differences that make understanding men's skin unique and essential. In this blog, we will explore the distinctive characteristics of men's skin and shed light on effective skincare practices tailored specifically for men.
Thickness and Density:
This is one of the primary differences between men's and women's skin. On average, men's skin tends to be around 25% thicker due to higher collagen and elastin levels. This increased thickness provides some natural advantages, as it contributes to a reduced appearance of wrinkles and fine lines, and often gives men a more youthful appearance in comparison to women. 
Sebum Production:
Sebum is an oil naturally produced by our skin and plays a crucial role in maintaining its moisture balance. Men typically have more active sebaceous glands and produce higher levels of sebum than women. This can result in oilier skin, making men more prone to acne, clogged pores, and breakouts. This reinforces the importance of a consistent cleansing routine to keep the skin clear and blemish-free. 
Facial Hair:
Facial hair is a prominent characteristic of male skin and influences one's skincare routine. Shaving can cause irritation, razor burns, and ingrown hair. Preparing the skin with warm water and a gentle cleanser before shaving and using a moisturizing shaving cream can help minimize these issues. Proper post-shave care like an aftershave balm can soothe the skin and reduce inflammation. 
Sun Exposure:
Both men and women need to protect their skin from harmful UV radiation. However, men tend to spend more time outdoors and their regular routine often lacks sufficient sun protection. This places men at a higher risk of sun damage, premature aging and skin cancer, Incorporating an SPF30 sunscreen into the daily skincare regimen is vital for safeguarding men's skin from the sun's harmful effects. 
Aging Process:
Although men's skin shows fewer signs of aging due to its thickness, it isn't immune to the natural aging process. Wrinkles, sagging skin and age spots can gradually appear over time. Men can benefit from incorporating anti-aging products like our Replenish Collagen Peptide Moisturizer, into their skincare routine to maintain a youthful complexion.
Men's skin health is a topic that deserves more attention and consideration. Understanding the unique characteristics of men's skin allows us to develop effective skincare practices tailored to their specific needs. By following a regular skincare routine and adopting appropriate habits, men can achieve and maintain healthy, vibrant skin for years to come. 
Take a look at our previous blog "A Guide To Men's Skin Health And Grooming" which suggests a simple skincare routine for men and to deal with common concerns they may face.